Algor Rythm -
Calembour
Calembour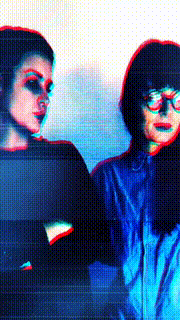 Calembour è un progetto di New Media Art nato a Milano nel 2014. È stato fondato da Giorgia Petri e Laura Migliano, mentre terminavano gli studi in Nuove Tecnologie all'Accademia di Belle Arti di Brera. Il progetto si concentra sul rapporto tra identità, tecnologia e scienza. I loro lavori sono stati esposti in diversi musei, tra cui la Triennale di Milano, il South Seaport Museum (New York City), il Museo della Scienza e della Tecnologia "Leonardo Da Vinci" (Milano), la Galleria Massimo Cerasi (Milano), il Paillard Center d'Art (Poncè Sur Le Loir, Francia), il CICA Museum (Corea del Sud), il Musee Oceanographique (Monaco), il Palais of Art (Il Cairo, Egitto), lo Yarat Contemporary Art Space (Azerbaijan), l'Inter Arts Center (Malmö). Attualmente vivono e lavorano a Berlino.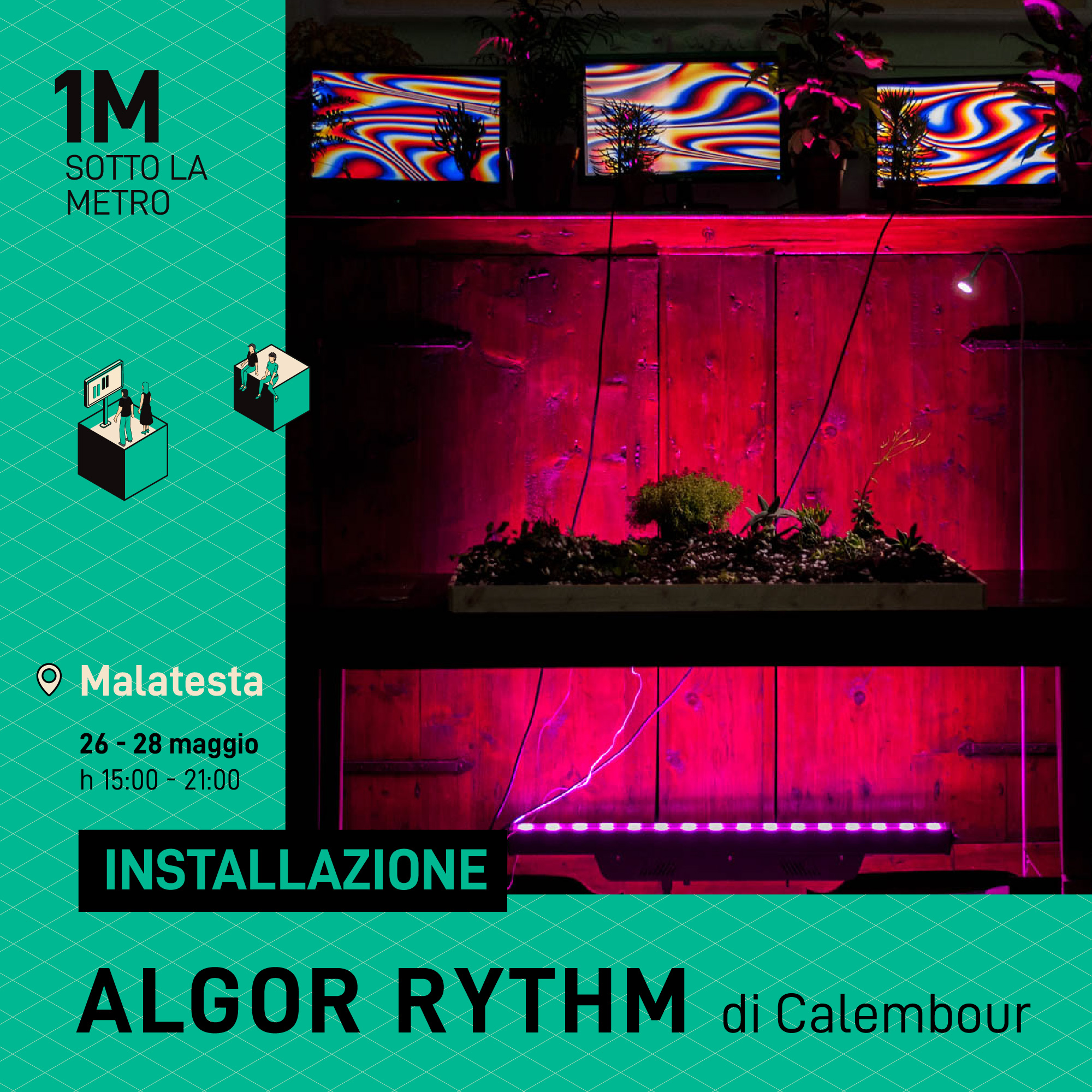 PRIMA EDIZIONE - FIRST EDITION
Algor Rythm
Algor Rythm è un omaggio alla contemplazione. In questo caso, l'interazione non ha valore accrescitivo ma sottrattivo: è utile a sottolineare quanto l'intervento antropico sulla natura sia quasi sempre invasivo e in molti casi distruttivo. Attraverso l'interazione, l'opera subisce un collasso, sia visivo che sonoro: il rovinarsi di audio e video, al tocco umano di ciò che appare come una sorta di piccolo giardino, mette in relazione la contemplazione naturale e quella artistica, lasciando emergere il disturbo, la frattura, la rottura dell'equilibrio.
---
The artwork is a tribute to contemplation. In this case, the interaction has no augmentative but a subtractive value: it's useful to underline how much the anthropic intervention on nature is almost always invasive and in many cases destructive. Through the interaction, the artwork undergoes a collapse, both the visual and the sound: this ruin, at the human touch of what appears as a sort of small garden, connects natural and artistic contemplation and lets emerge the disturbance, the fracture, the disruption of balance.